Ventilation
US Hazmat Rentals offers both passive and mechanical ventilation systems.
Compliant Ventilation
One of the essential features of our U.S. Hazmat Rentals is the ventilation system. Depending on which rental you choose, we offer both passive ventilation and explosion-proof mechanical ventilation. Our ventilation systems work to make sure explosive gases and dusts are continuously vented out of your chemical storage unit. Your safety is our main concern, so we install only the best ventilation in our chemical storage units to protect you.
Passive Ventilation
The most basic ventilation system we offer is the passive ventilation. This option allows steady flow of air into and out of the storage unit without mechanical assistance. Passive ventilation is best for storing chemicals that do not produce hazardous gases and vapors.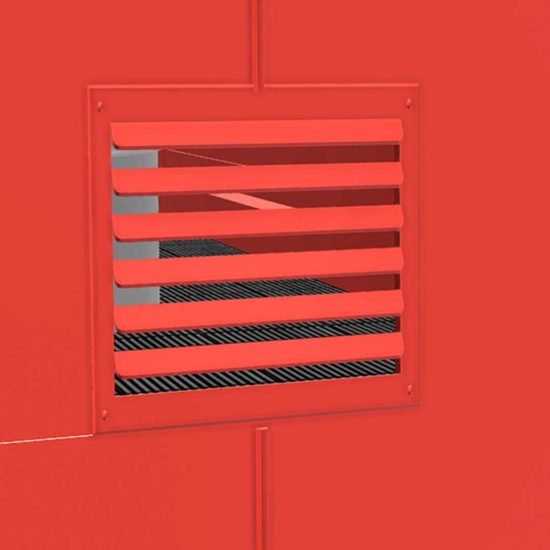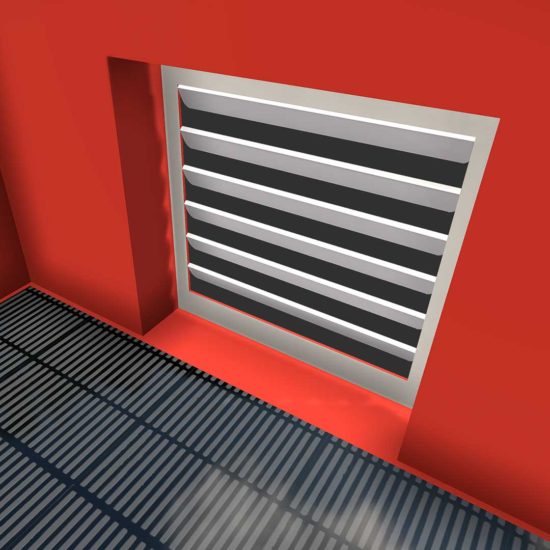 Contact US Hazmat Rentals at 888-264-2449 for complete details, pricing, and ventilation accessory availability.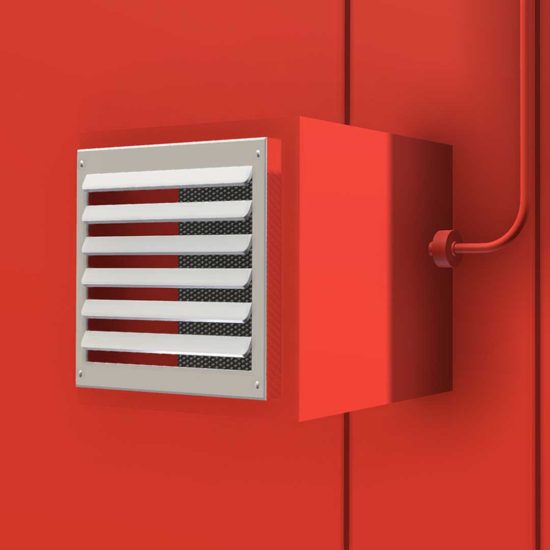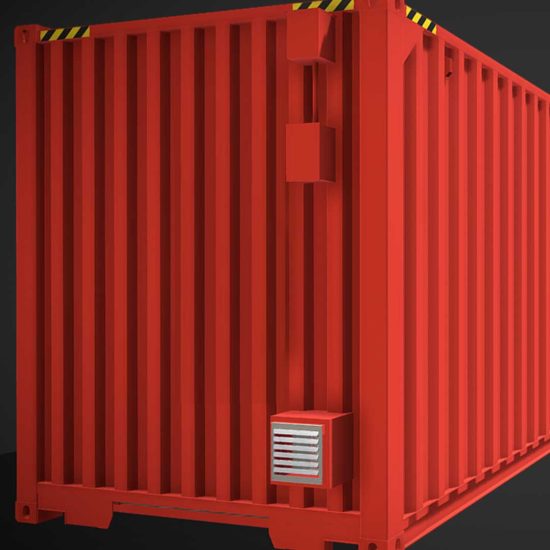 Explosion-Proof Mechanical Ventilation
In our 2 and 4-hour fire-rated flammable storage units, we include our explosion-proof mechanical ventilation. The explosion-proof mechanical ventilation is necessary when storing chemicals that produce explosive, flammable, and noxious fumes. This ventilation system is also important for those who plan to mix and dispense chemicals inside the storage unit. The process of mixing and dispensing chemicals can produce large amounts of fumes, smoke, and dust, so the explosion-proof mechanical ventilation is absolutely necessary. Our mechanical vents are designed to make six air changes per hour at a rate no less than 1 cubic foot per minute. We isolate the motor for our mechanical vents from the contaminants in the building to prevent an explosion in the case of mechanical failure. No matter which chemical storage unit you decide to rent from us, we can guarantee the ventilation system will serve its purpose of keeping the unit's interior air fresh and clean.
Explosion-proof mechanical ventilation is necessary when storing chemicals that produce explosive, flammable, and noxious fumes.
REQUEST A QUOTE
Complete our quick quote for a chemical storage building from US Hazmat Rentals, to request complete product specifications, or speak with a chemical storage specialist ready to assist you with your storage needs. Be sure to ask about long-term rental discounts. Our factory representative will be happy to answer any questions and provide hassle a free quote for your next project.
Free Hazmat Storage Planner
Download a free Chemical storage planner and building specification guide to hazardous material storage buildings. The US Hazmat Rentals planner will help make you aware of our storage options for proper chemical storage compliance. Each custom engineered building or storage locker is designed and engineered to meet or exceed OSHA, EPA, and NFPA regulations and are ready to deliver. 
Call US Hazmat Rentals today at 888-264-2449 for more information on Hazmat Storage accessories and options.