IBC Chemical Tote Storage
Hazardous Chemical Storage Fire-Rated and Non-Fire-Rated Protection
Intermediate bulk containers (IBC), commonly called totes, are an economical and efficient method of storing and transferring dangerous chemicals. Caged IBC totes are a single-container storage solution that can store and isolate incompatible hazardous materials. Chemical totes are a logical storage solution. These large bulk containers are ideal for the universal handling, storing and disposal of large volumes of dangerous liquid chemicals. Totes are also bulky and cumbersome, and can become hard to manage at a job-site. Moving the containers for workflow processes while maintaining storage compliance can be difficult. This is why our Chemical Storage Tote Lockers are specifically designed for Tote storage and handling. Easily manage inventory with forklift accessibility, maintain full compliance with secondary spill containment, and optional mechanical ventilation, climate control, lighting, and dry chemical fire suppression. Streamline your entire process and maintain chemical storage compliance with OSHA, NFPA, and EPA standards.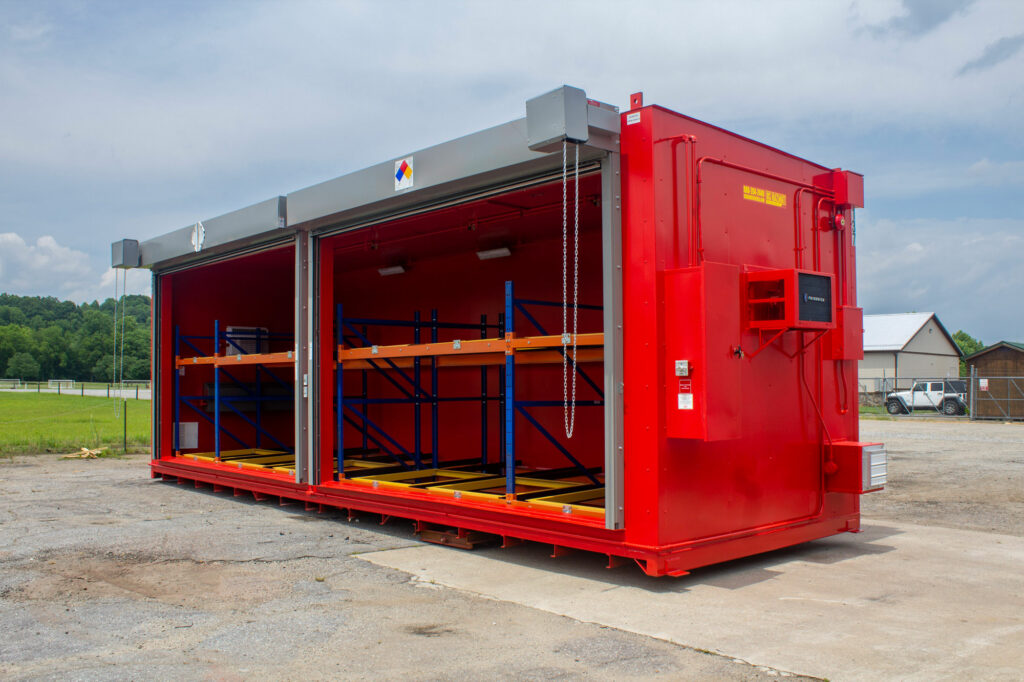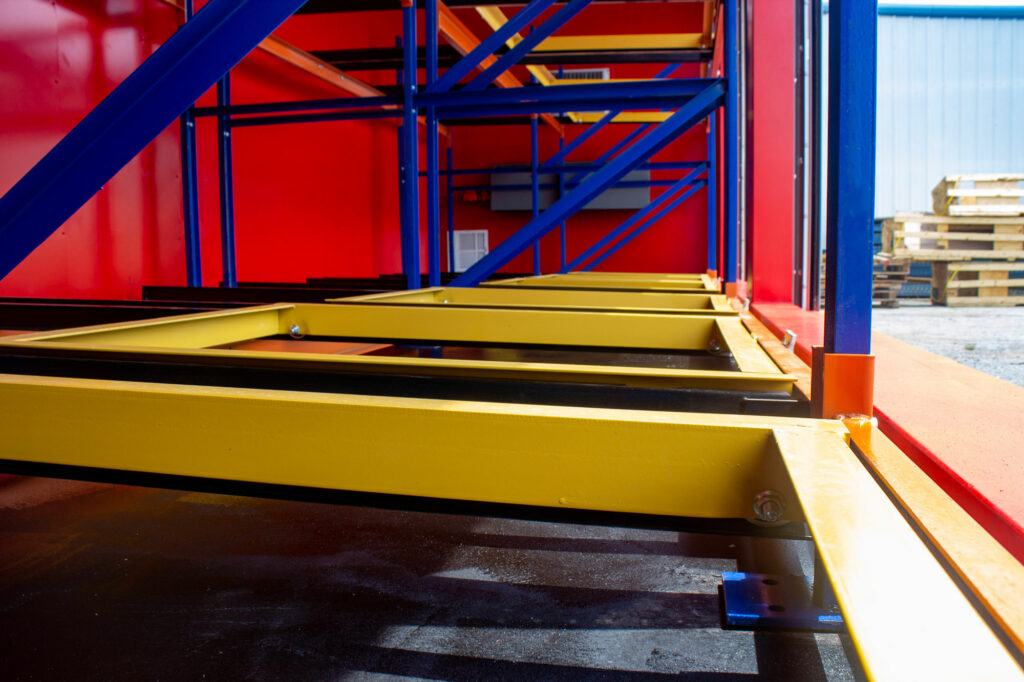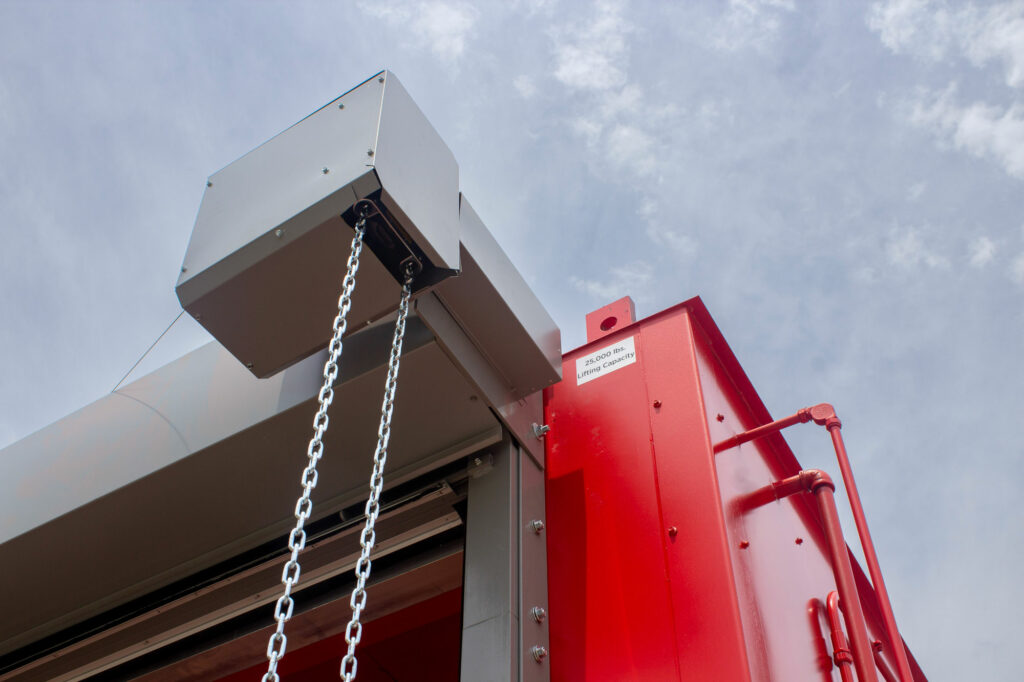 Streamline your entire process and maintain chemical storage compliance with OSHA, NFPA, and EPA standards?
U.S. Hazmat Rentals has a proven line of fire-rated and non-fire-rated storage lockers that receive the highest level of clearance and testing from our experienced engineers. U.S. Hazmat Rentals offers complete protection for IBC tote container storage. Roll-up doors allow for the easy storage and removal of large bulk containers and drum pallets by hand-truck or forklift. In addition to enhanced safety features, each storage locker comes with the option of unique shelving and push-back racking systems. These systems allow for greater ease of access and convenience. In comparison to typical storage needs, U.S. Hazmat Rentals outfits chemical storage lockers with large access bays that allow you to easily store IBC totes and drums. Easy-to-use ramps have further simplified the process, so you don't have to worry about spills or damage to containers while unloading.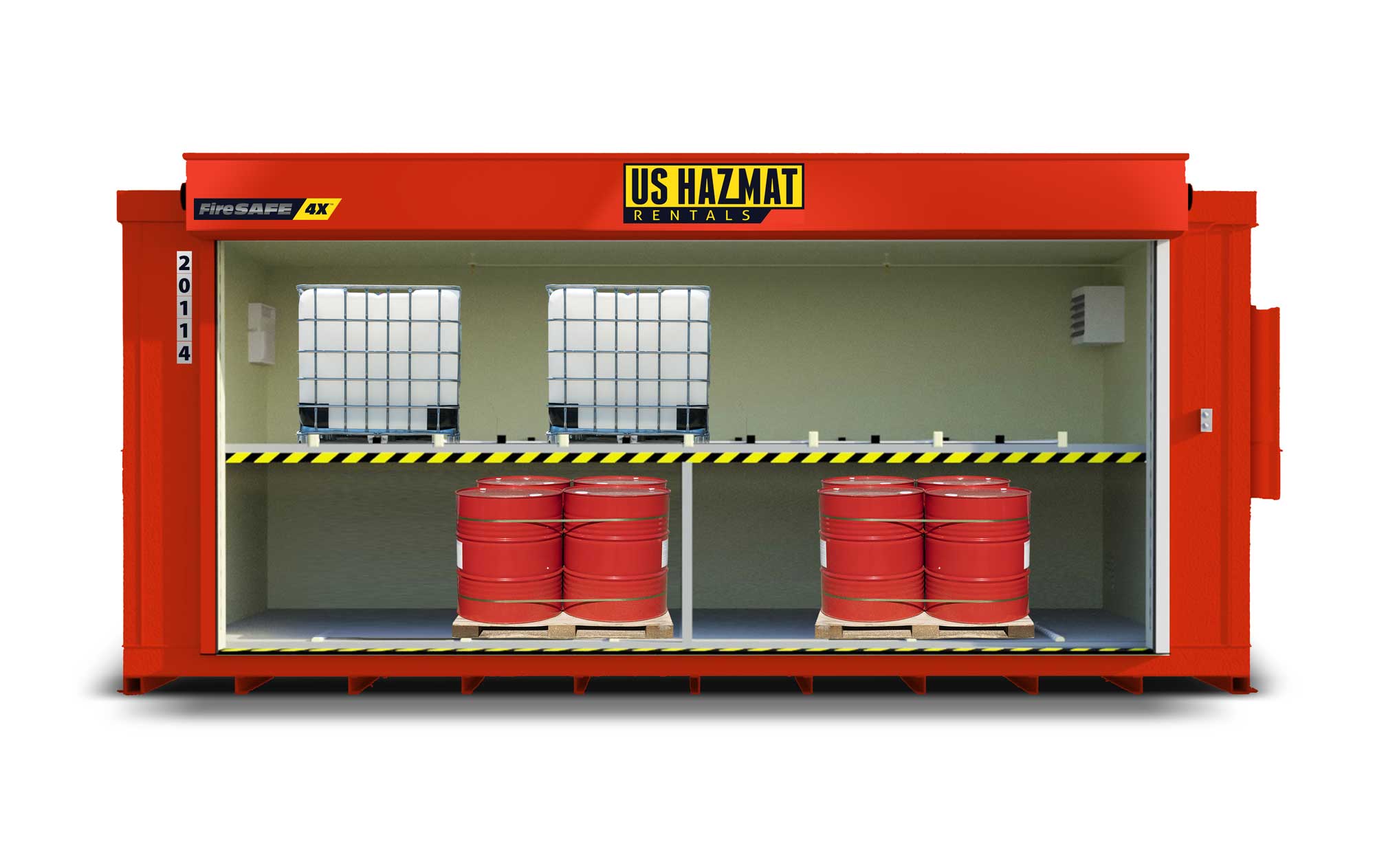 FACTORY STANDARD CHEMICAL TOTE STORAGE
SINGLE OR DOUBLE DEPTH CAPACITY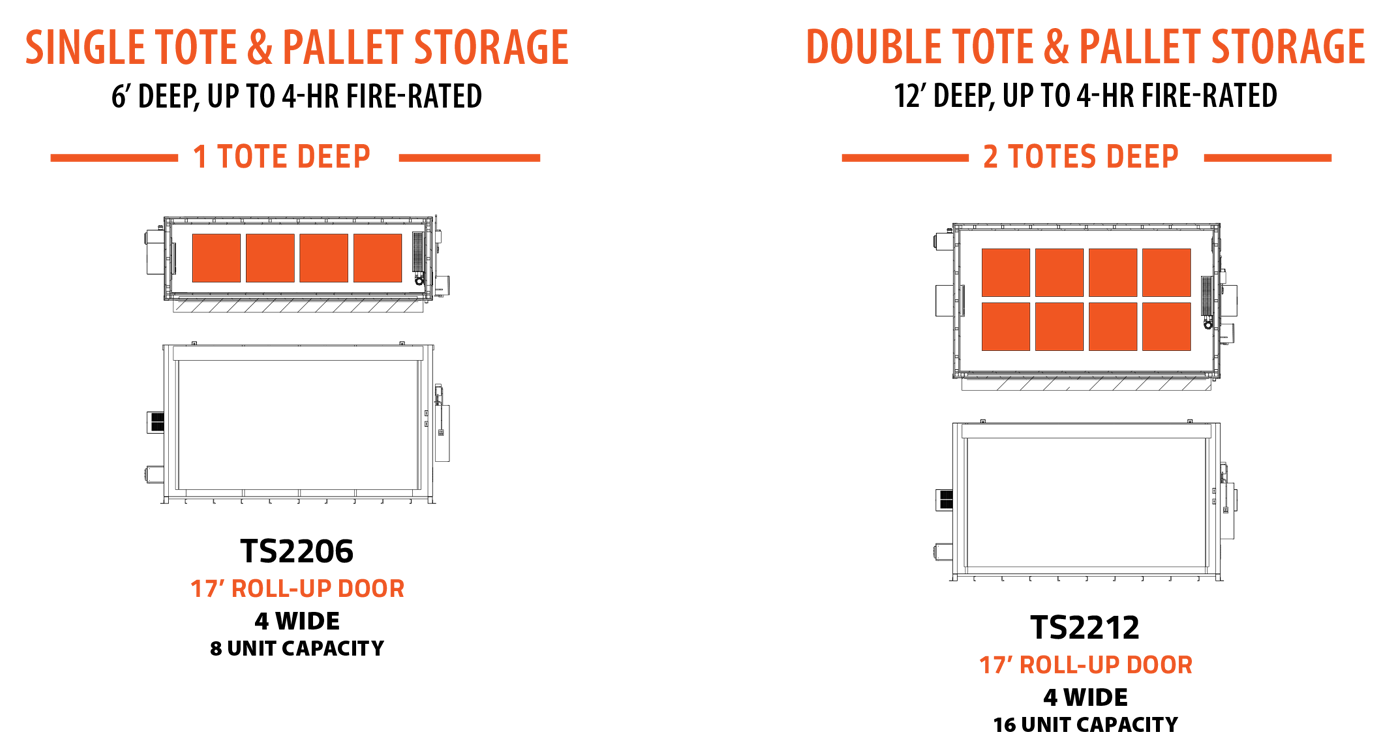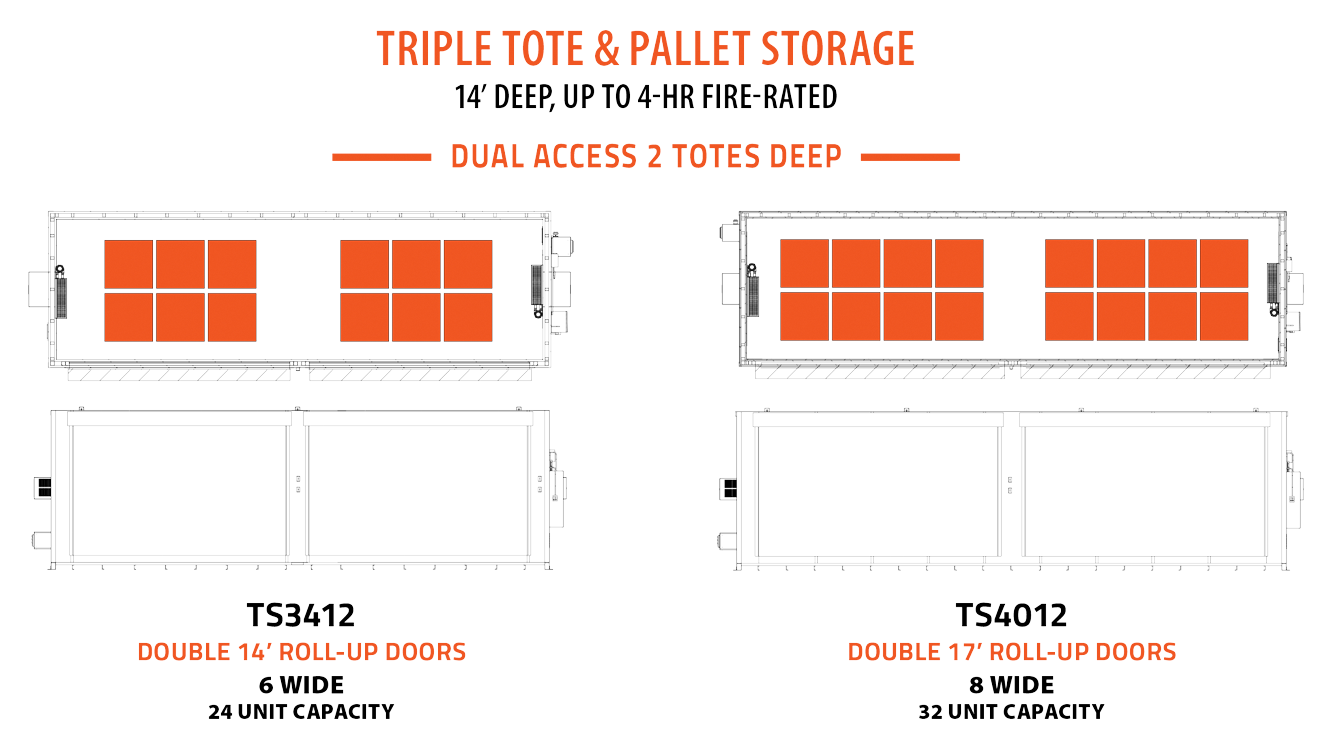 Rentals can provide proven protection when you need it the most
Compliant chemical storage is no small undertaking. There is no one-size-fits-all solution to any storage dilemma. What might be deemed acceptable for one classification of hazardous material would not measure up to par with another. With such diversity in product and application in the workplace, you need a trusted source to fulfill your temporary storage needs. Like any workplace dilemma, we treat the proper storage of IBC tote containers with the utmost caution and respect. Depending on your needs, each fire-rated and non-fire-rated chemical storage locker has a variety of safety features that will prevent hefty fees that result from improper storage.
Non Fire-Rated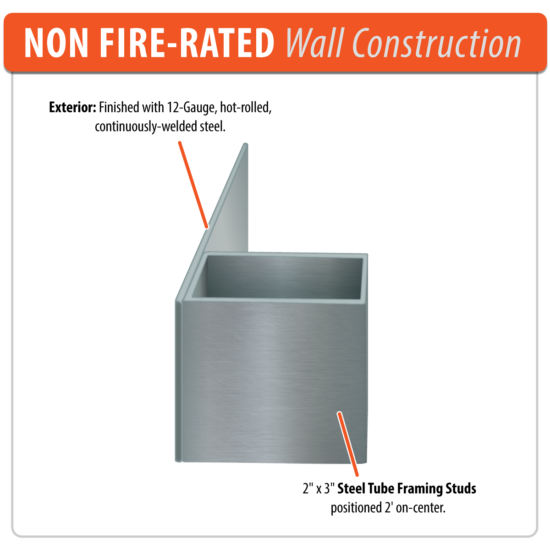 2 Hour Fire-Rated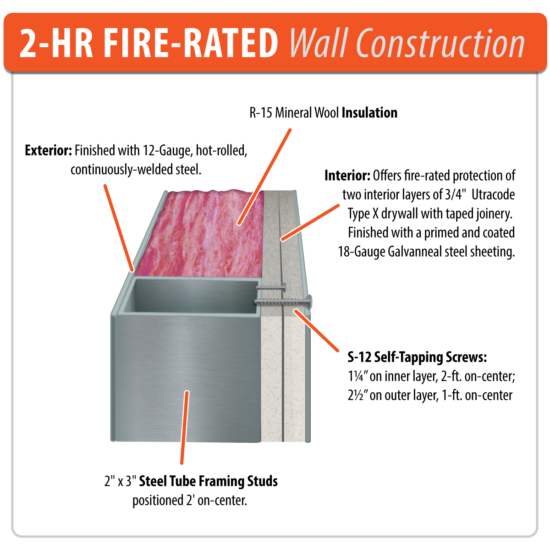 4 Hour Fire-Rated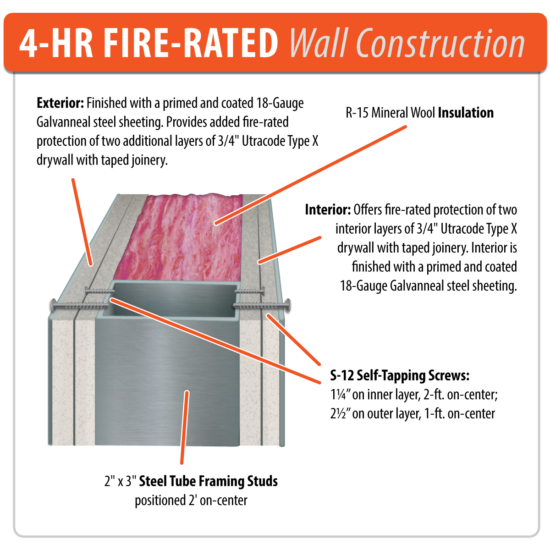 Engineered with your unique rental needs in mind
When considering adequate protection, safety engineers must treat each classification of hazardous material with respect and the understanding that incompatible storage with other dangerous chemicals can result in dire consequences. IBC tote container storage is no different. Each container of hazardous material must be treated with respect and diligence in proper storage. Improper storage and negligence mix like fire and gasoline. Any margin of error can—and will—result in catastrophe, if not properly mitigated. U.S. Hazmat Rentals can accommodate large IBC totes with ease, so you can get back to work and make your mark in the construction world.
Complete chemical protection
Caged IBC totes are ideal for the complete storage of the following chemicals:
Acids

Bases

Oils

Solvents

Ionic salt compounds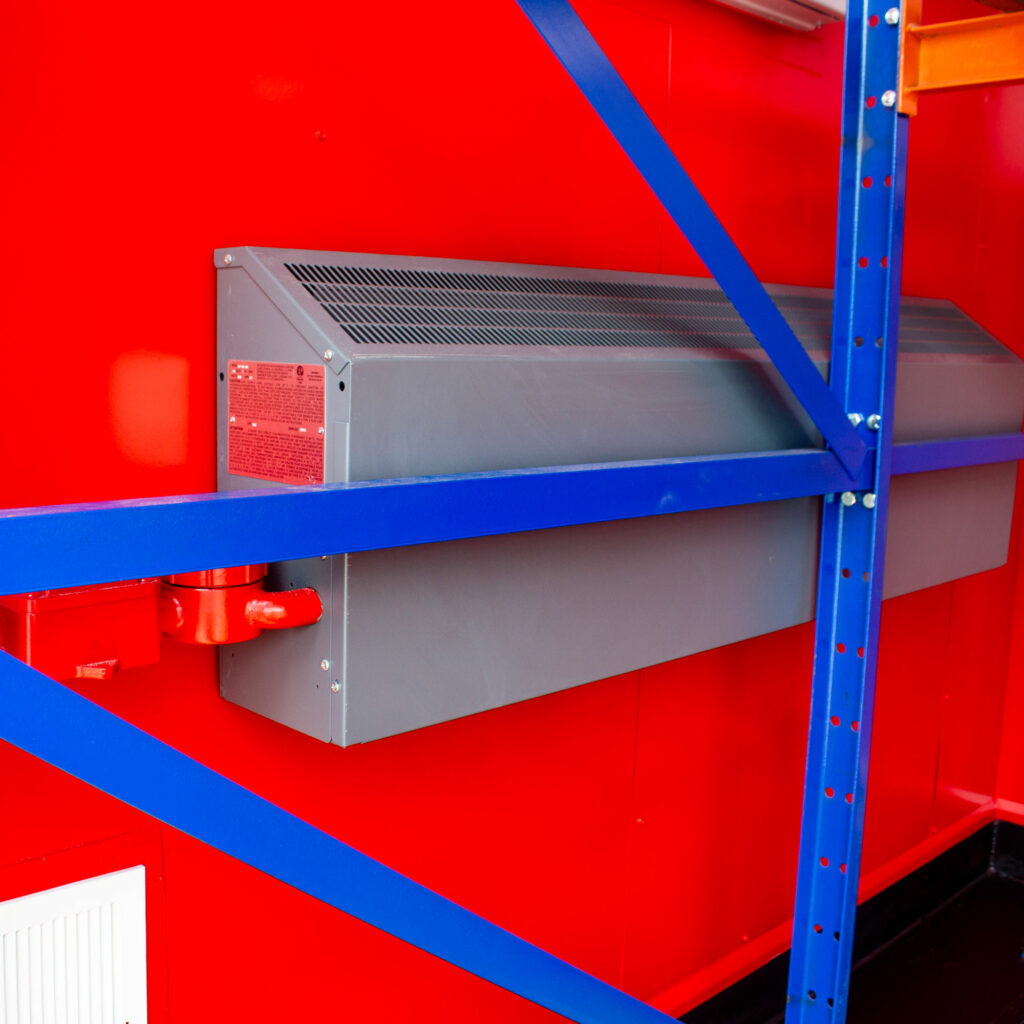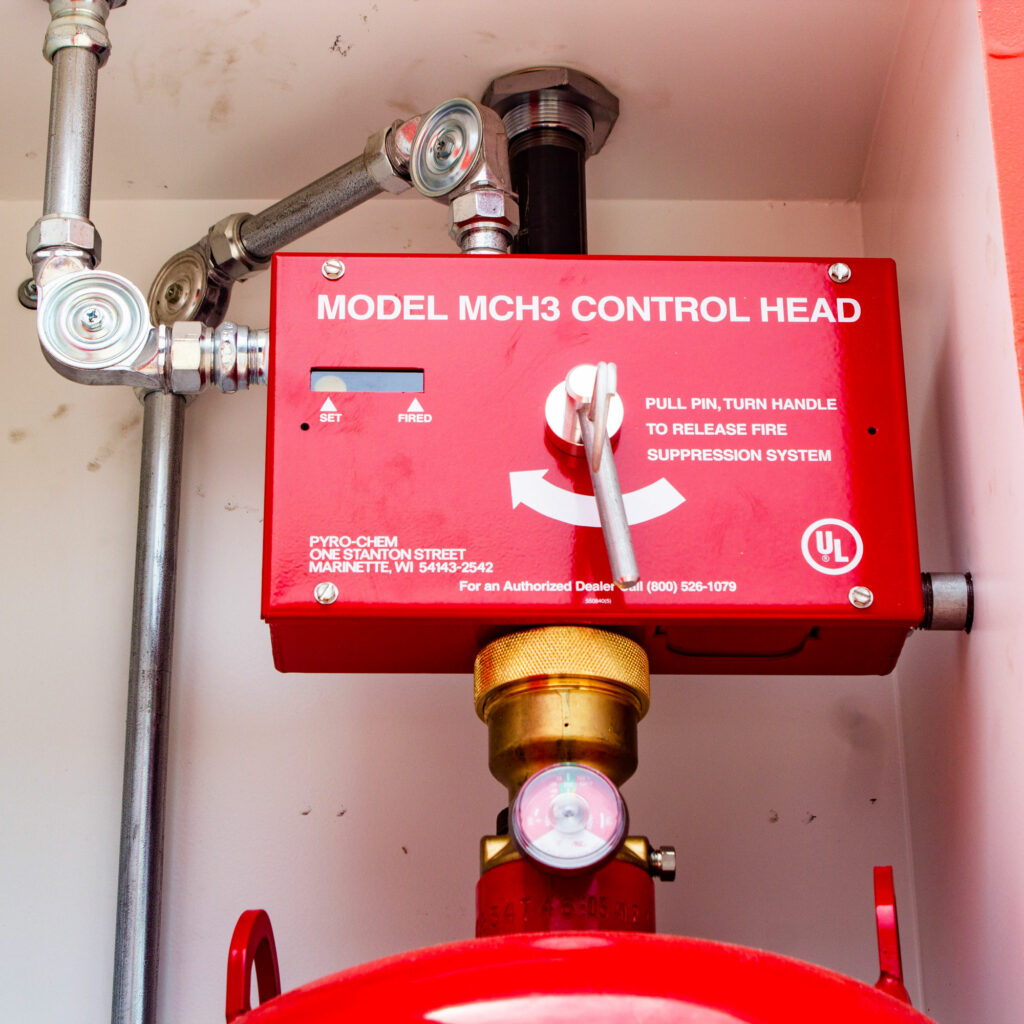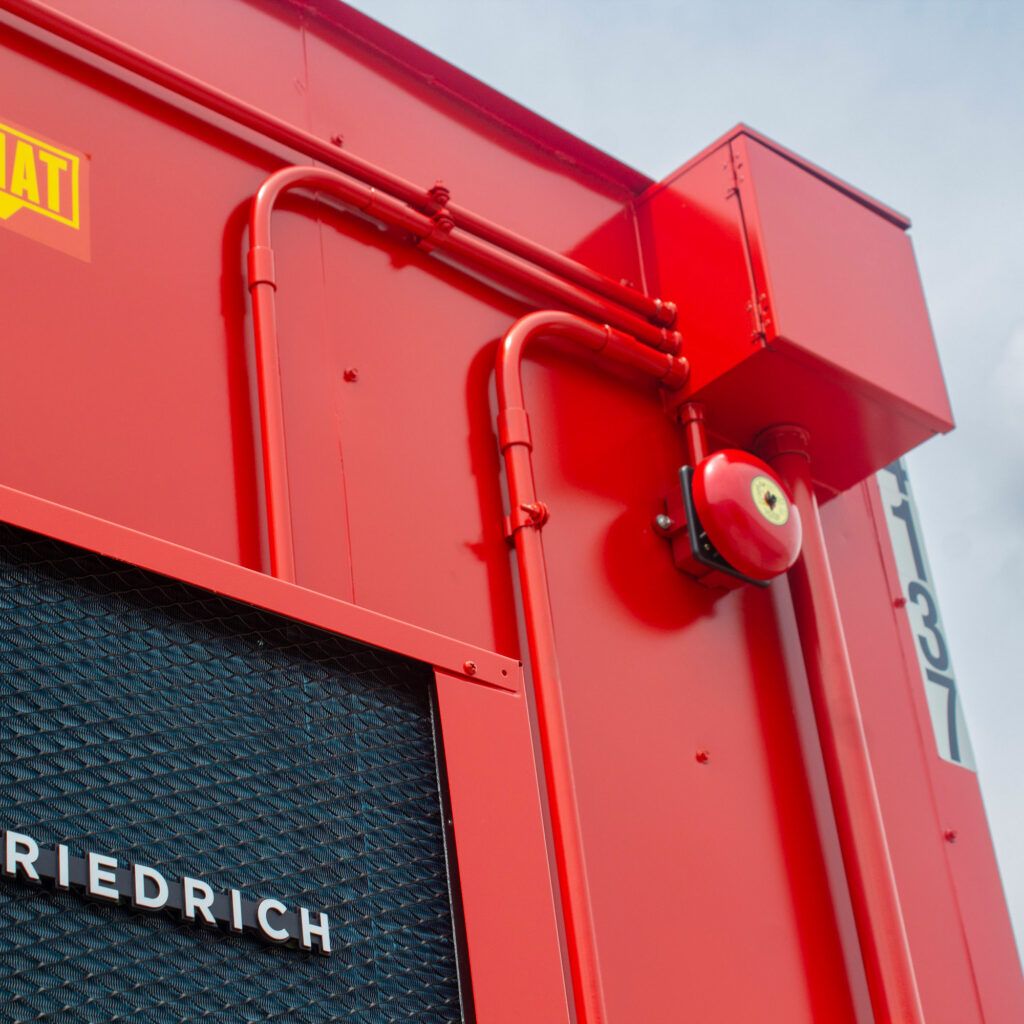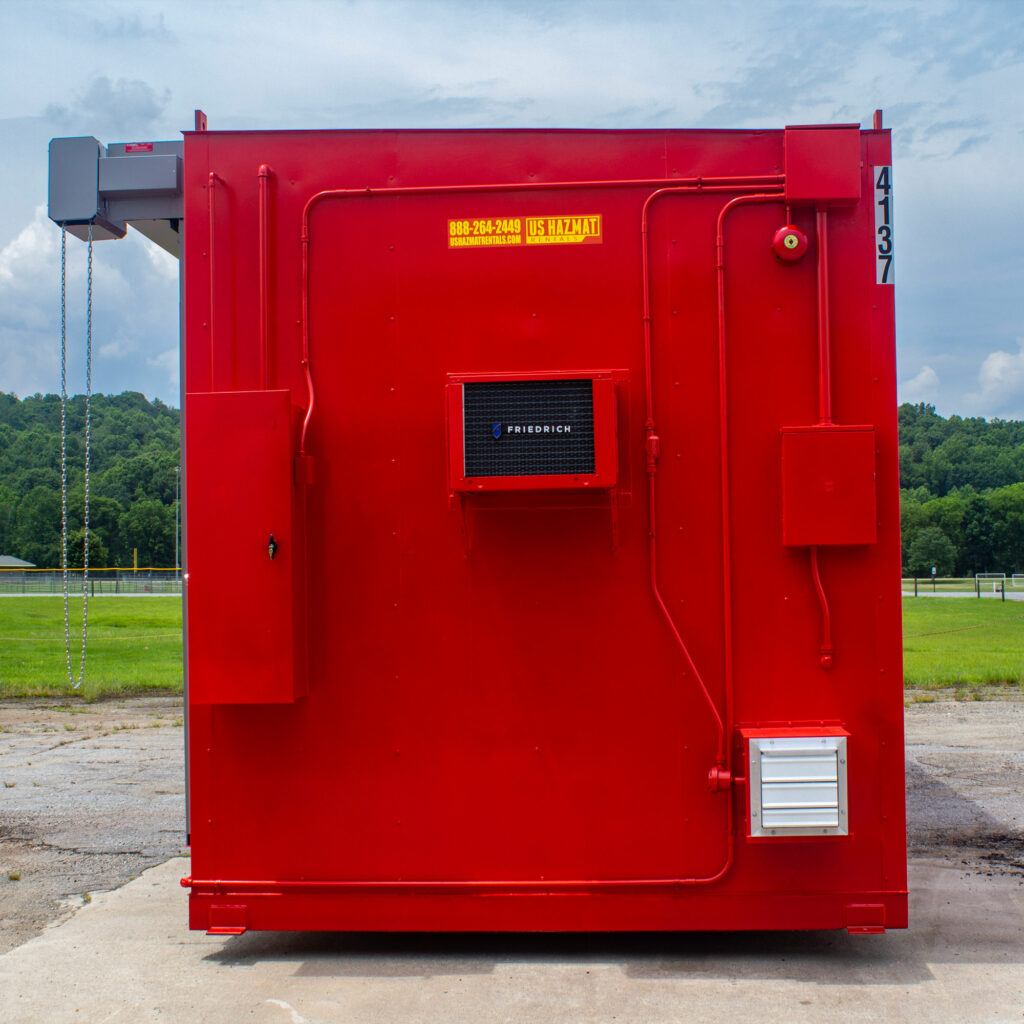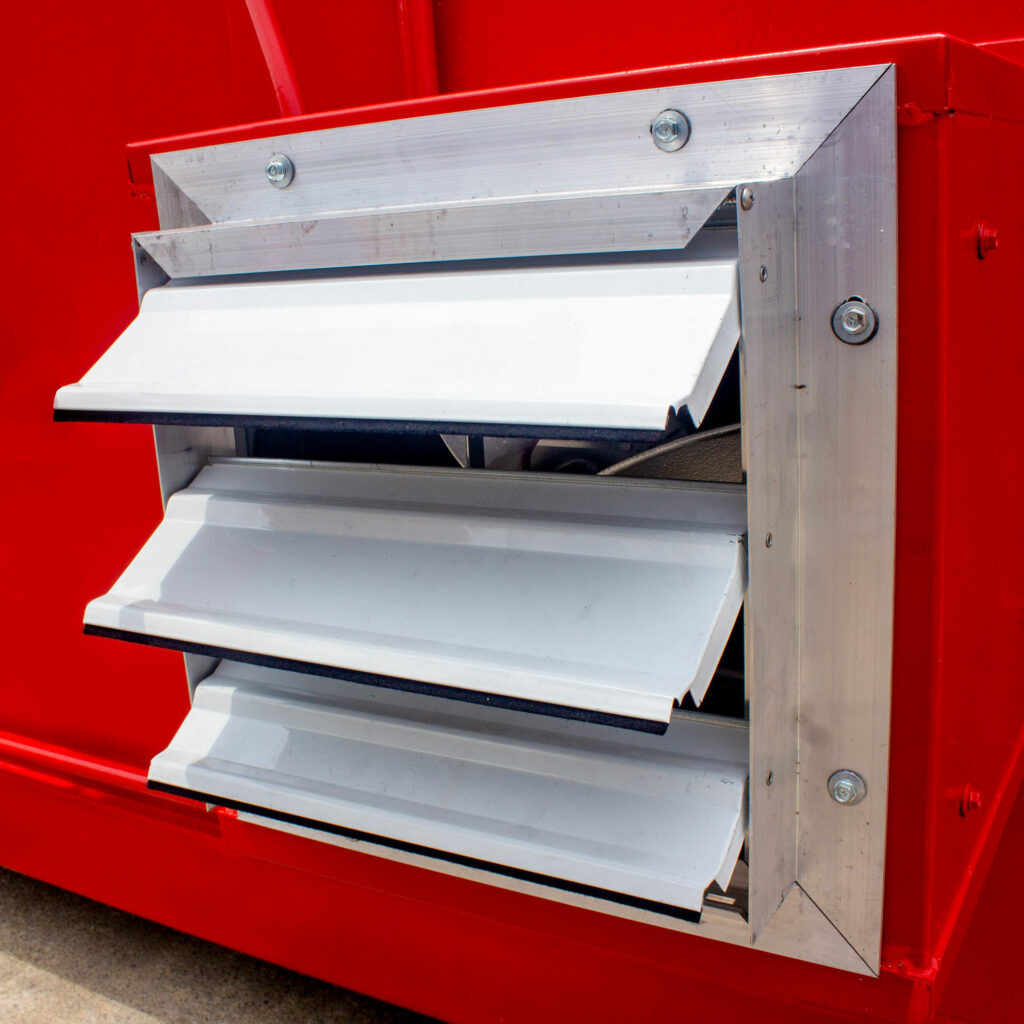 The advantages of renting chemical lockers for IBC totes
They are mobile. Large swinging forward-facing doors allow project engineers and employees to easy access IBC totes with either a forklift or hand-truck without disrupting your work-flow processes. Unique shelving and push-back racking systems can be easily implemented to increase convenience.
They are durable. Made from the toughest gauge of steel, our storage lockers are fire, weather and theft-resistant.
They are convenient. Easily accessible fork-lift pockets allow for the easy relocation of storage lockers from one job-site to the next. And since you're only renting the lockers, you don't have to worry about the costs of routine maintenance.
They are safe and secure. Large continuous steel grated flooring sits atop a chemical sump to collect spills and accidents if they do happen. Dry fire suppression systems give you peace of mind so you can focus on what matters most.
REQUEST A QUOTE
Complete our quick quote for a chemical storage building from US Hazmat Rentals, to request complete product specifications, or speak with a chemical storage specialist ready to assist you with your storage needs. Be sure to ask about long-term rental discounts. Our factory representative will be happy to answer any questions and provide hassle a free quote for your next project.
Free Hazmat Storage Planner
Download a free Chemical storage planner and building specification guide to hazardous material storage buildings. The US Hazmat Rentals planner will help make you aware of our storage options for proper chemical storage compliance. Each custom engineered building or storage locker is designed and engineered to meet or exceed OSHA, EPA, and NFPA regulations and are ready to deliver. 
Contact US Hazmat Rentals at 888-264-2449 for complete details, pricing, and flammable tote storage rental availability.