US Hazmat Rentals has developed a fleet of life safety and security shelters.
Safe Room and Security Shelter Rental Options include:
Ride Out the Storm with Peace of Mind
Our superior engineered community shelters and tornado safe rooms provide unsurpassed safety and tornado protection when severe weather strikes.
INCLUDED SAFETY FEATURES
Interior Bench Seating
Safety Handrails
Natural Air Ventilation
Interior LED Emergency Lighting
Emergency Restroom with Privacy Screen
FEMA 361 compliant
ICC-500 compliant
IBC Design compliant
OSHA compliant
Unique Security Anchor System Options
OPTIONAL ENHANCMENTS
Mechanical Ventilation
Climate Control (Heat & AC)
Power Generator
Power Load Center (Hardwire)
Power Battery Backup
Tornado Warning Audible Alarm
Telecommunications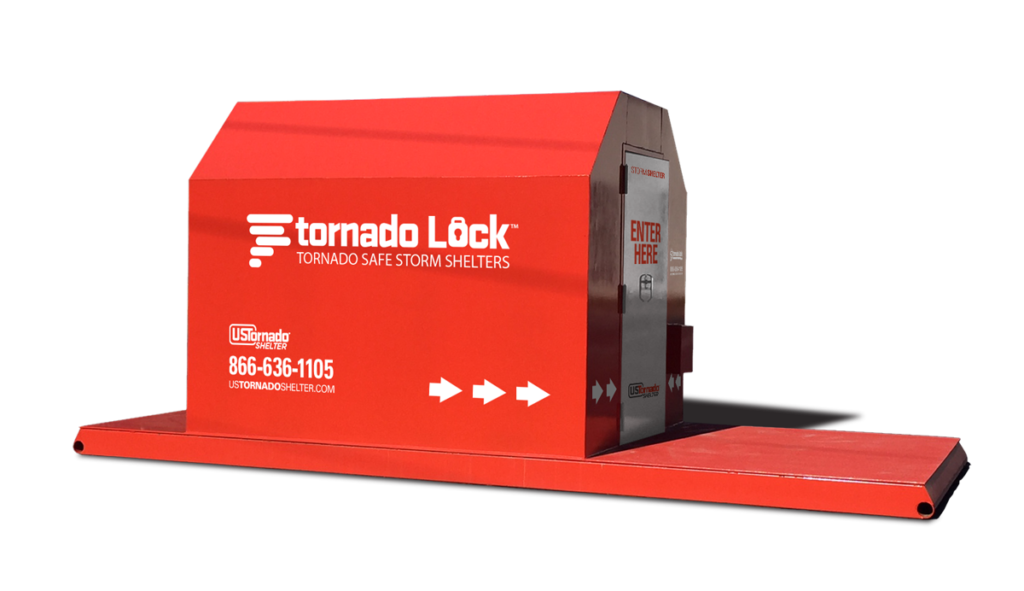 Be prepared. Manage your risk of operations with U.S. Hazmat Rentals. We help keep your staff safe when the worst happens.
When disaster strikes, know your company, factories, warehouse and operations are prepared. Rest assured that your workforce and personnel are kept safe in our high-security community commercial shelters. Each shelter is equipped with bench seating and handrails, so your workers can feel safe and secured when a tornado rips through the job-site. LED lighting provides adequate lighting when all power goes out during a chaotic storm. When the tornado sirens begin to blare, your workers will feel an immediate sense of calm, knowing that steel-protected shelter is quickly accessible.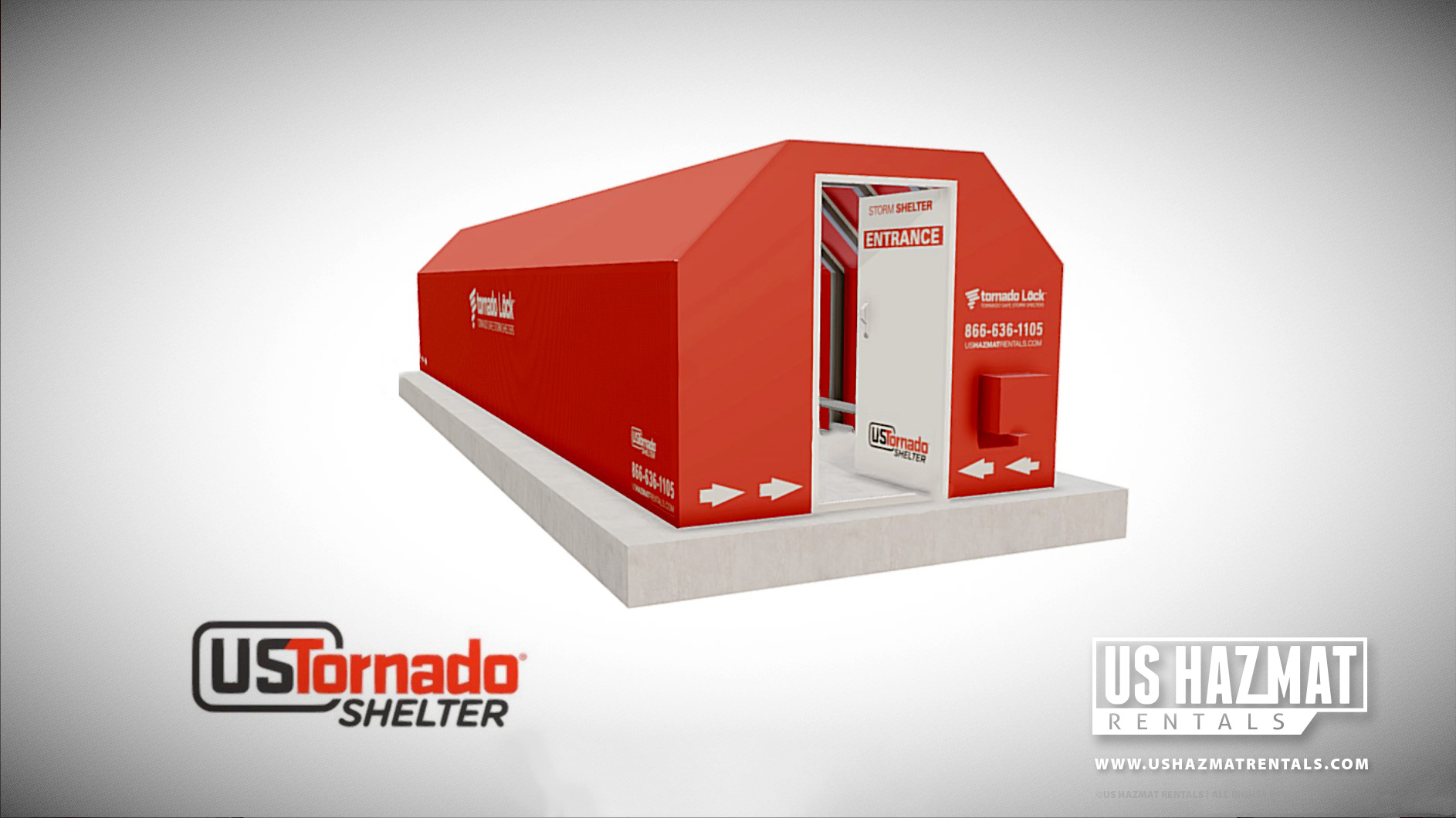 Above-Ground Tornado Shelter – 250 MPH F5 Tornado Rated
Mobile Safe Rooms & Tornado Shelters are available for when security is a top priority.
Don't take security lightly—be prepared. Our multi-use Storm Shelters can help protect your crew from hazardous conditions and the devastating effects of mother nature. Leave nothing to chance, and work with the security of knowing a safe shelter is on-site at any remote location.
U.S. Hazmat Rentals, Tornado Shelters, and Safe Room Kits Featured on Fox News:
Learn more about our above-ground Safe Room, Shelters, and High Security Storage options.
Contact US Hazmat Rentals at 888-264-2449 for complete details, pricing, and safe room availability.