Compartmentalization can be a great defense mechanism. We use this cognitive process to handle adverse circumstances that elicit complex and powerful emotions which can be difficult to handle. Acting in crisis mode, our psyche takes the troubling thoughts and emotions and prioritize which information should be examined first and how to gradually broach the more worrisome threats or news. As our brain encounters a perceived threat, it can quickly delineate the parameters of consequences before neurons shift into high gear to help us process the trouble at hand. Deflection could be part of compartmentalization. Some information is just hard to make sense of, so our brains compensate by deflecting the source of threat or focusing on a more manageable task. Stressing about running late for work or paying a bill might be easier to handle for an overwhelmed person who just lost a spouse, for example. Conquering small tasks just helps us feel better when disaster is at hand. While compartmentalization can be helpful in initially getting over tragic circumstances, it's only a temporary mitigation tool before we must carefully examine the root cause of trouble. The same cannot be said for chemical storage. Not only is compartmentalization the preferred long-term method of facing off with a dangerous situation, it can also prevent unpleasant circumstances to begin with. Chemical compartmentalization should be a first line of defense for any manufacturing or construction industry that handles dangerous chemicals and hazardous materials.
Improper Chemical Storage Can Keep Your Company From 'Moving Forward'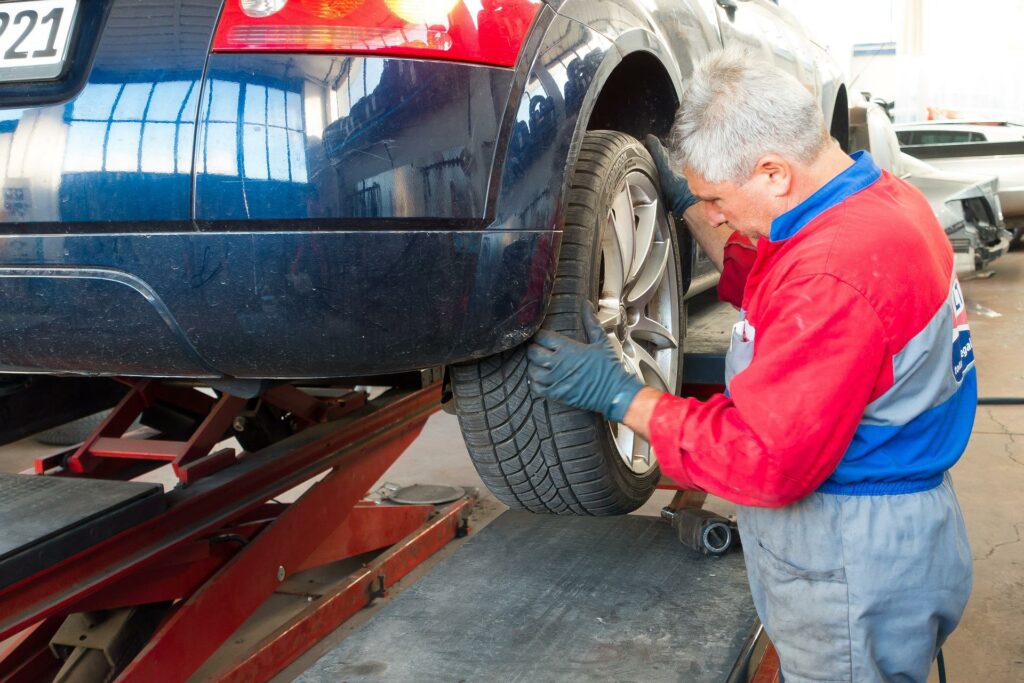 In the monotonous day-to-day grind of manufacturing work, it's easy to overlook variables and the propensity for change and disaster while remaining transfixed on the constant norm. If you're working on an assembly line, such as a car manufacturing plant, you may take for granted that certain safeguards or barriers prevent robotic arms from straying away from the car chassis it's assembling and reaching over to the control table and ripping off a human arm. While this might seem preposterous or absurd, it's not impossible. Just ask ask the 7-year-old Russian boy who had finger fractured by chess-playing robot because he moved out of turn. (And we don't think robots are on the verge of becoming sentient either). Fortunately, OSHA sees to it that precautions are in place throughout this factory to ensure the worse doesn't happen. Freak accidents just seem to happen in the most vicarious of circumstances. Do you remember the movie, 'Extract?' In this spiritual sequel to 'Office Space,' the protagonist, who owns the family vanilla extract factory, is facing a catastrophic lawsuit after a pressurized tank exploded, sending shrapnel into the unmentionable area or groin of a plant supervisor. This accident could've been easily prevented if the pressurized tanks were stored in a separate fire-rated chemical storage building.
In Georgetown, Kentucky, workers at the Toyota plant learned an important lesson about chemical compartmentalization after one person was injured when two chemicals were accidentally mixed together, resulting in the release of poisonous gas. The accident occurred in the "paint two" area of the plant. Officials concluded the inadvertent mixing happened when a truck carrying liquid nitrous oxide hooked up to the wrong tank, which contained phosphorous.
"When nitrous oxide and phosphorus got together, it caused this chemical reaction,"

Michael Hennigan, director of Emergency Management and Homeland Security for Georgetown and Scott County.

Fire-Rated Storage Building Can Ensure Chemical Compartmentalization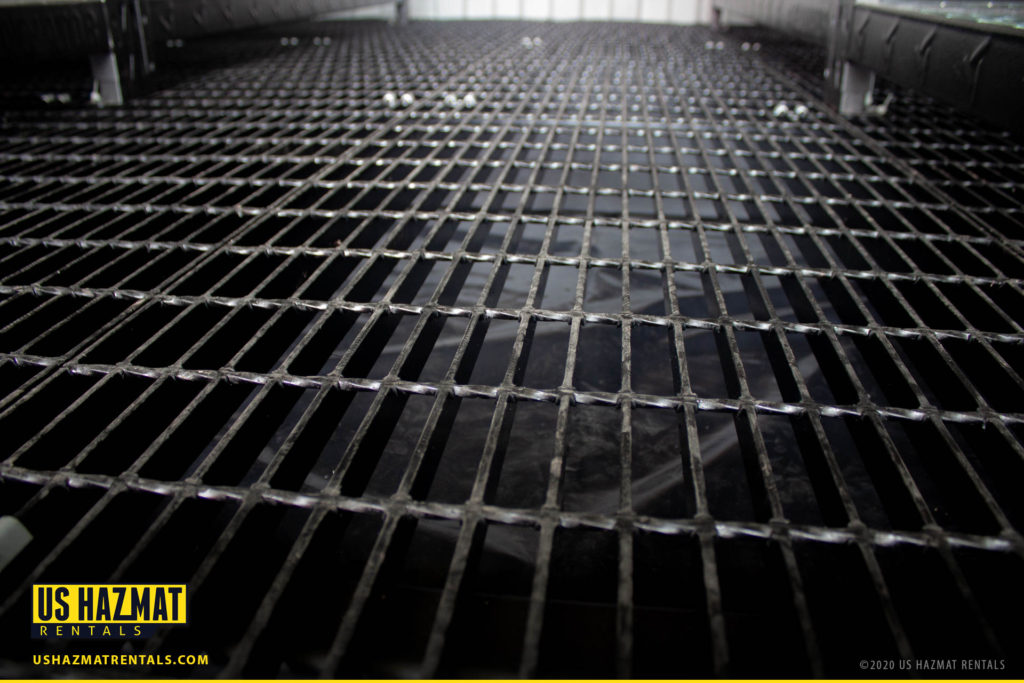 The Toyota plant misfire is another prime example of how proper chemical compartmentalization could prevent unnecessary accidents. Had the tanks been properly labeled, the truck might not have accidentally hooked up to the incorrect release valve. Chemical compartmentalization isn't just about putting things in their proper place, but it also includes proper labeling and inventorying which helps keep dangerous separated. A U.S. Hazmat Rentals fire-rated chemical storage building is a cost effective and turnkey solution to your chemical storage needs. Steel partition walls and thick exterior sheeting allow for the compliant storage of differing classes of chemicals and prevents those chemicals from accidentally mixing. But you should also take into consideration how different classifications might interact together and avoid proximity storage altogether. Think of it in terms of spills. A large grated floor sits atop a spill sump containment system in each chemical storage locker from U.S. Hazmat Rentals. While a cautious materials manager might store flammable or toxic materials at different sides of the locker to prevent mixing and an explosion, he's overlooked a very important step in his mitigation process. What happens if both of these chemicals spill from their original containers? There's a sump below to safely collect materials. So, no foul, right? Well actually, no. The two incompatible materials will now come together since both chemicals are now free to collide in the sump containment system below. When it comes to proper chemical compartmentalization, you can never be too careful. That's why our experienced building advisors thoroughly examines each client's chemicals storage need and provide them with the most logical and economical storage options at our disposal. At U.S. Hazmat Rentals, we know that most jobs or work-sites are temporary and managing time and money is paramount, so we will only provide you with what you need and no frivolous extras. Contact us today to get a free quote!