Custom Container Solutions, a dumpster manufacturer based in Pennsylvania, has been cited by OSHA for multiple safety violations related to the storage of flammable chemicals and other safety issues. The violations were uncovered during an OSHA investigation conducted in March 2023, and they include two willful, three repeat, 23 serious, and two other-than-serious citations. The proposed penalties for these violations amount to $484,401. Fines, such as these, can be avoided with compliant flammable material storage from U.S. Hazmat Rentals.
In light of the OSHA citations faced by Custom Container Solutions for violations related to flammable material storage, it's crucial to highlight the significance of adhering to safety and compliance standards when handling hazardous materials. Ensuring the proper storage and handling of such material is essential not only to avoid costly fines and penalties but also to safeguard your operations, equipment, facilities, and, most importantly, the lives of your staff and all persons in proximity to such storage areas.
Specific OSHA Violations
The importance of proper storage practices for flammable materials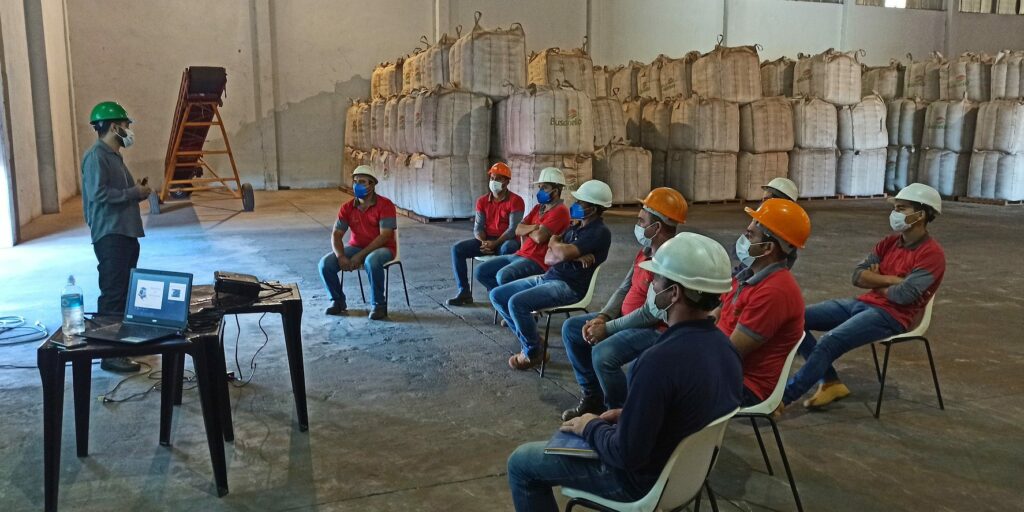 Among the violations cited by OSHA are the company's failure to provide free personal protective equipment (PPE), the absence of a respiratory protection program and associated training and evaluations, a lack of a hearing conservation program and training, and improper storage practices for flammable materials. Additional infractions include incomplete PPE assessments, the absence of an energy control program, inadequate machine guarding, and electrical hazards.
At US Hazmat, we understand the critical importance of maintaining the highest safety and compliance standards in your workplace. As an industrial EH&S service provider to Fortune 500's, Contractors, and Small Businesses alike, we specialize in offering comprehensive and industry-leading safety and compliance products tailored to meet your specific needs.
OSHA's Area Director in Wilkes-Barre, Pennsylvania, Mary Reynolds, emphasized the importance of workplace safety, stating that Custom Container Solutions is endangering its workers by failing to provide necessary protections. As of the date of citation by OSHA, 
Their company has 15 days to either comply with the citations, request an informal conference with OSHA, or challenge the agency's findings.
Comprehensive Flammable Material Storage Rentals 
Meeting OSHA, EPA, and NFPA Standards
US Hazmat Rentals' solutions encompass the proper storage and handling of flammable materials, liquids, chemicals, and hazardous materials, all of which are fully compliant with OSHA, EPA, and NFPA standards. With emergency services available, US Hazmat is capable of delivering on the need to provide short-term storage to ensure compliance for proper flammable material storage. This effort could resolve the liability of the company and show good faith with OSHA the company is doing everything possible to resolve the safety and compliance issues in order to reduce or even waive the OSHA fines and penalties.
Whether your company requires short-term or long-term storage solutions, US Hazmat Rentals has you covered. Our flammable storage buildings can be customized to accommodate various storage volumes and needs and may including temperature control, fire suppression, lighting, ventilation, and secondary spill containment. They can further be fully customized with access points, monitoring and sensors, spill notification systems, visual and audible alarms and much more to ensure your facility and storage access needs are met and the safety of your staff and facilities is fully covered.
The consequences of non-compliance with safety regulations, as evidenced by the penalties faced by Custom Container Solutions, can be severe. To prevent costly fines, protect your operations, and, most importantly, ensure the safety of your workforce, contact US Hazmat for a comprehensive consultation.
Taking Action with US Hazmat Rentals
Resolving Compliance Issues and Ensuring Safety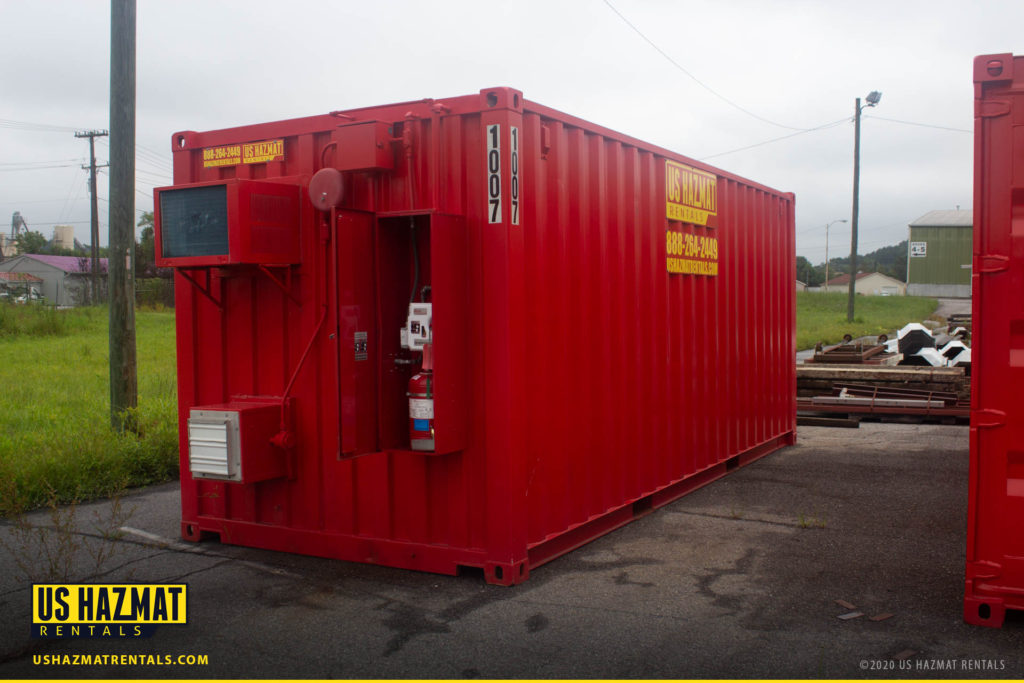 Contact us to discuss your specific safety and compliance needs, and let our experts help you create a safer, compliant, and more efficient work environment. Don't wait until it's too late—prioritize safety and compliance now to protect your business, your assets, and the well-being of your employees. Together, we can make a difference in promoting a culture of safety and responsibility in your workplace, and keep your organize from ever having to face citations or penalties or severe fines due to OSHA, EPA, or NFPA compliance.