Do you know how to properly store dangerous chemicals at your production facility? Dangerous chemicals need proper storage. This statement is self-evident. Everything has a place and that storage area should obviously be away from other dangerous substances. While it might sound obvious, many workers overlook common sense analogies in the rush to get the job done and move on to what's next on the agenda. But most accidents and chemical transgressions happen when you least expect it. Constant vigilance and inventorying can be just as important as where you decide to store hazardous materials. Safety Data Sheets can be your company's cheat sheet for implementing cumbersome storage regulations and are filled with technically rich information.
Understanding the Hazards at Hand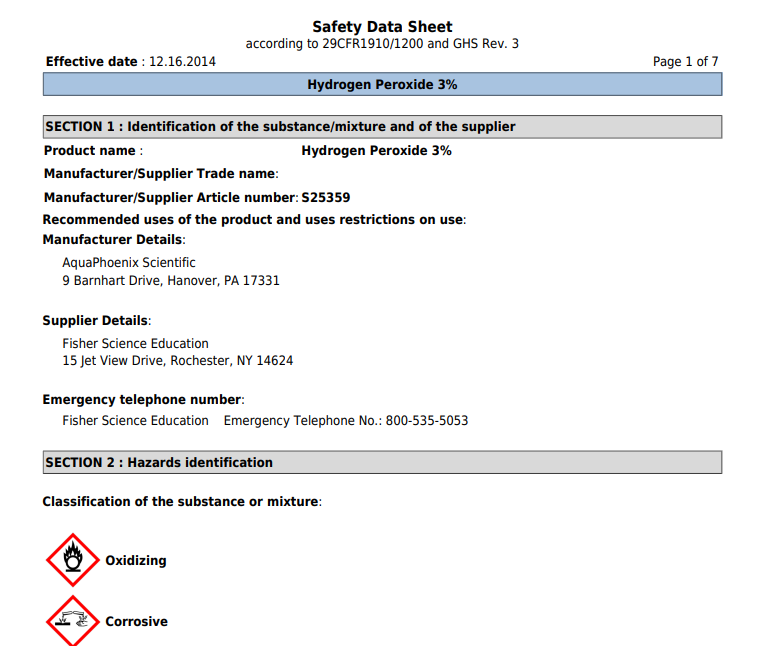 By law, OSHA requires every company that handles dangerous materials to keep a copy on that chemical's specific safety data sheet on hand. You can think of it as sort of a condensed playbook for coaches standing on the sideline. Whenever in doubt, your "coach" or "project safety manager" can reference the SDS to design a compatible chemical storage regulation. Take a look at the SDS above as an example of the layout and organization of similar SDS. At a precursory glance of this SDS, what stands out? Since humans can be primarily described as visual creatures, the ominous red pictographs about halfway down the page should immediately jump out. Known as pictographs, these hazard symbols advise handlers of each inherent risk the dangerous chemical poses. By understanding the potential hazards through the use of pictographs, you can also discern which type of chemical storage building will be needed to accommodate the specific chemical. Flammable or combustible warnings, for example, mean you will invariably need a fire-rated chemical storage locker to remain compliant under OSHA and EPA regulations. SDS will always be your primary resource when it comes to knowing how to properly store dangerous chemicals.
Contingency Plans for Accidents and Mishaps
Even with the best laid plans and intentions, accidents can still happen. To immediately mitigate or resolve the chemical incident unfolding at your plant, reference the first aid measures and advisements located further down the SDS. While a SDS can provide abundant information on how to render potentially life-saving first aid to afflicted parties, you should always contact emergency personnel and fire officials in the event of a chemical mishap. All SDS will also contain fire suppression and ventilation recommendations for each individual chemical at disposal. Understanding these unique specifications can serve as further guidance while storing dangerous chemicals. Other useful information that can be found on any SDS will also include accidental release measures as well as proper handling and storage guidelines, typically located under Section Seven of the SDS.
When Separate is Better in Knowing How to Properly Store Dangerous Chemicals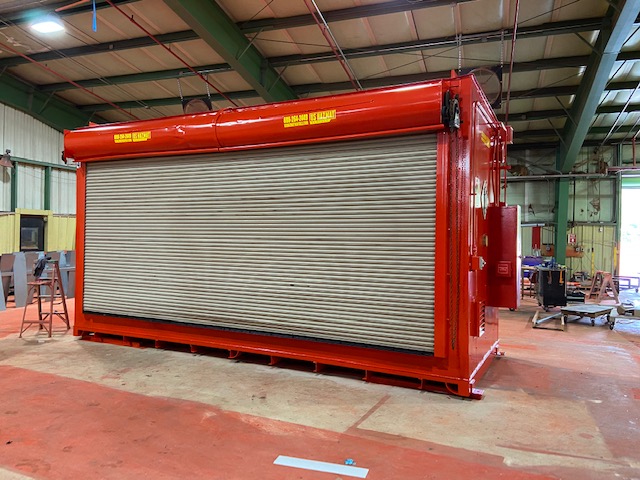 Perhaps just as important as the proper storage guidelines section of the SDS, the listed incompatibilities section of any safety data sheet can help you steer clear of future accidents. Understanding how to avoid incompatible storage will help prevent most chemical storage incidents. The SDS will tell handlers which other hazardous materials to keep away from the chosen product you plan to store. Oxidizers, for example, should be kept away from other reducing agents and combustible materials. Flammable materials should be stored separately from accelerants and oxidizers. While the list of potentially dangerous combinations may sound endless, common sense and the keen ability to analyze a SDS is key to avoiding chemical spills, fires and explosions, as well as the degradation of expensive materials. At U.S. Hazmat Rentals, we offer a solution for every short-term chemical storage dilemma. Even if you become bogged down by the technical solution of a SDS, our experienced building advisors can guide you to the pertinent chemical storage solution. When in doubt, trust a knowledgeable expert at U.S. Hazmat Rentals.