No industry is safe from tornadoes. Completely oblivious of the progress and good intentions of humanity, Mother Nature will indiscriminately destroy our strides toward a better tomorrow. Earlier this week, the Pfizer pharmaceutical plant in North Carolina was severely damaged when a tornado ripped through the area. No injuries were reported, but a large section of the factory's roof and exterior walls laid in ruins. Pfizer is one of the nation's largest producers of medicines and medical supplies. Officials with the plant said hospitals nationwide could be facing shortages in the weeks to come. While plant officials will likely need to sift through the rubble to find some Advil for the headaches that lay ahead in the coming weeks, they can take solace in knowing that no one was injured. Industrial Tornado Shelters from U.S. Hazmat Rentals can restore a sense of calm to frayed nerves during everchanging weather patterns.
"I've got reports of 50,000 pallets of medicine that are strewn across the facility and damaged through the rain and the wind,"

Nash County Sheriff Keith Stone
Industrial Tornado Shelters Can Protect Both Workforces and Inventory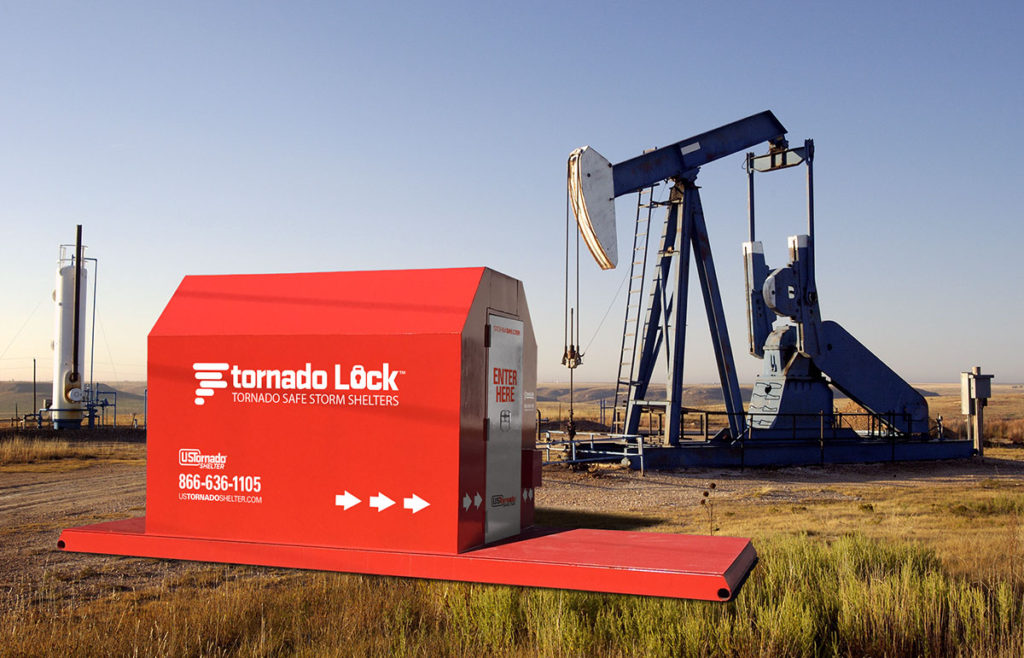 Logistically, American manufacturing is stretched thin. Even the slightest hiccup in production and transport can mean bare shelves tomorrow. If the pandemic taught us anything, our stores and warehouses have enough supplies to last only a few days. Without constant resupplying, satisfying our most basic needs hangs on by a tattered thread as we are only one small disaster away from a national emergency. To shore up some possible shortages, many production managers use any unreserved factory space to store extra supplies. Being proactive with foresight helps to hedge their bets against potential shortages. But this poses another hazard to the financial health of the entire company as it puts the workforce in danger. With no leftover floor space, vulnerable employees have nowhere to go in the event of a tornado.
Create a Safe Space for Workers While Protecting the Bottom Line
An industrial tornado shelter from U.S. Hazmat Rentals can protect employees while optimizing efficiency. By having a standalone onsite tornado shelter, you can save floorspace while protecting employees. Instead of contending with towering stacks of supplies ready to topple over on them, employees can safely retreat to a nearby industrial tornado shelter. Having a shelter in proximity to production instills a sense of confidence and calm within employees as it shows you care about their well-being. Employee retention is a persistent threat to smooth production process. Unlike calculating operating costs and analyzing the rising tide of the market, the temperament and harmony of a workforce is the one variable you can't quantify. Knowing you work in a safe environment relaxes workforces so they can focus on the job at hand without fear of the roof caving in on them every time a storm comes to town.