No one likes leaks. From a leaky faucet that slowly erodes your patience and nerves, to a broken pipe unleashing a torrent of destruction, leaks can wash away stability and normalcy. What makes chemical leaks so dangerous is they often occur without any prior warning. Compromises to structural integrity almost never self-resolve and often get worse without intervention. A chemical drum with a pinpoint prick might seem negligible today could siphon off toxic chemicals into the jobsite, endangering dozens of employees and the environment. Preventing chemical spills should be a top priority for project managers conserving valuable resources and preventing safety hazards that zap profits.
Prevent Chemical Spills Before Catastrophe Hits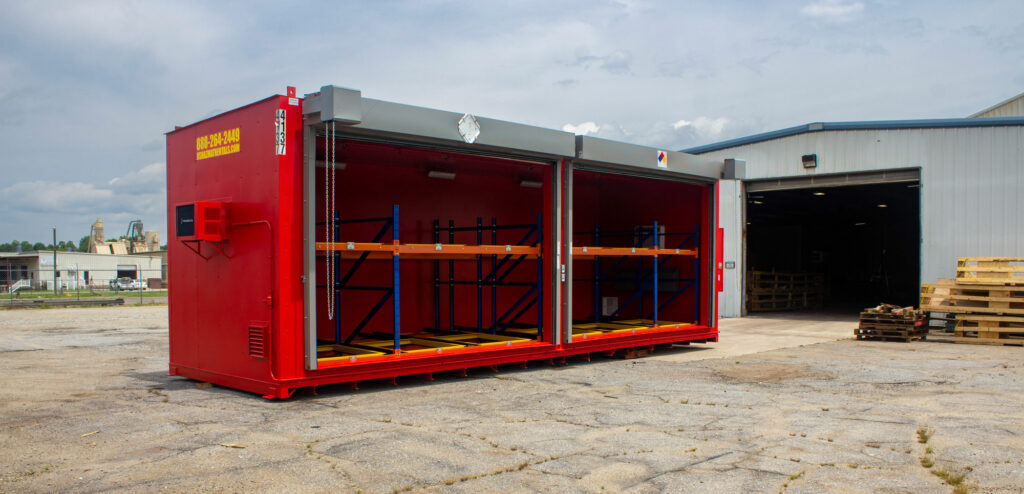 Unlike chemical fires and explosions, chemical leaks often go unnoticed until emergency intervention is required. Errant compromises from unsecured chemical containers also become the precursor other deadly events before falling under the surveillance of the EPA. Chemical storage lockers sort of act like dams or reservoirs that contain hazardous materials from spilling over into the communities below. Minor cracks and fissures in the dam wall can swell to larger breaches that profusely unleash toxic chemicals downstream. While careful monitoring can ensure damage from hazardous materials is limiting, being proactive in investing in a valuable steel storage solution from U.S. Hazmat Rentals guarantees superior leak protection.
When a Worst-Case Scenario Becomes a Daunting Reality
In Colorado Spring this week, perforations to a chemical storage drum from an unruly fire nearly resulted in disaster. Firefighters responded to an industrial chemical accident as 50 gallons of hazardous materials reportedly spilled from a storage area. Not knowing if the chemical was toxic, firefighters exercised in abundance of caution by enacting a safety zone around the week, preventing inadvertent contamination. Fortunately, no one was injured and the surrounding ground water wasn't permeated by the leak. Authorities now believe a sparking fire might've instigated the leak. Had the unknown chemical penetrated water supplies, town officials could've been looking a million-dollar cleanup and health hazard affecting generations to come.
Steel Protection is the Best Protection in Safeguarding Employees and the Environment from the Dangers of Leaks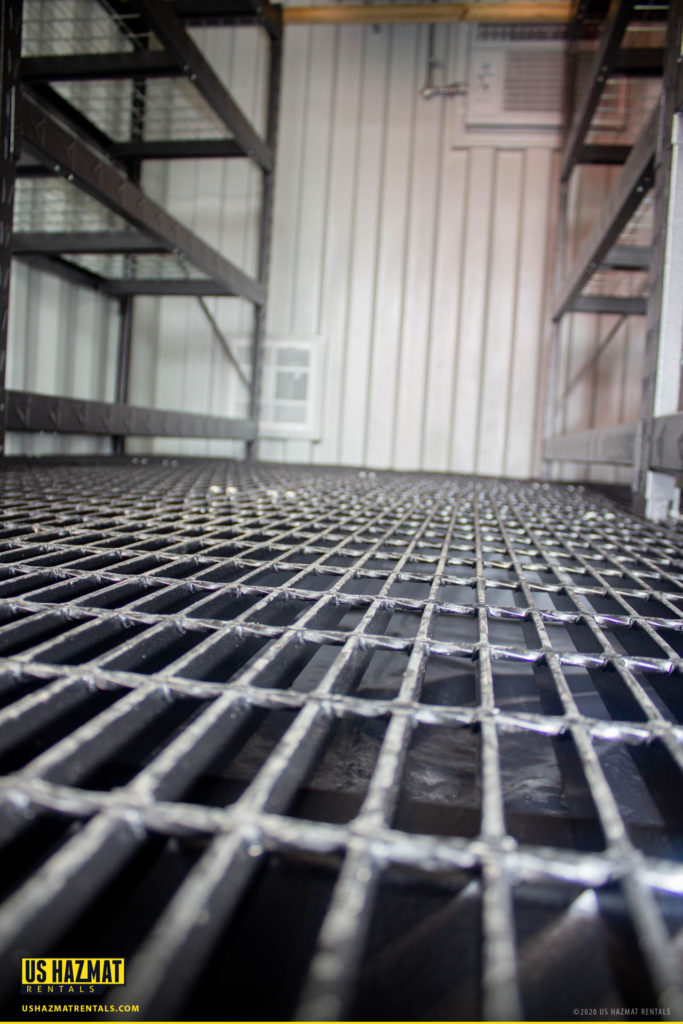 Each fire-rated and non fire-rated storage locker from U.S. Hazmat Rentals is equipped with a standard chemical sump containment system. Sitting underneath the flooring of the storage locker, the innovative steel grated flooring and sump allows errant spills and leaks to simply pass through the grate and settle into the chemical container. There, the dangerous chemical will remain until it can be safely removed from an experienced hazmat crew. Assurance that a temporary stopgap against nefarious spills and leaks offers unparalleled protection and allows the production line to focus on more timely priorities, like fulfilling orders and securing future clients. By renting a chemical storage locker and sump containment system, you can offer convenient and temporary onsite protection instead of a more costly permanent solution. Speaking of which, we also allow for the purchase of steel gauge storage lockers for companies that will be contending with dangerous chemicals for the foreseeable future.