When it comes to compliant chemical storage, some companies just can't clean up their act. Whether it's a small procedural oversight or a glaring mistake potentially jeopardizing the lives of thousands, fines for negligent storage practices continue to dominate the headlines. Recently, a U.S. District Court handed down a hefty $850,000 penalty against an ag-chemical company for failing to abide by basic storage practices. Stemming from a multiyear investigation by the EPA, the courts claim Multistar Industries knowingly stored large quantities of trimethylamine for extended periods of time without following provisions of the Clean Air Act. U.S. Hazmat Rentals offers viable long-term and temporary storage solutions for conglomerates housing small and large quantities of dangerous materials. A trusted investment today in proven chemical protection goes a long way in protecting the bottom line and avoiding negative press. We have a line of superior steel engineered chemical storage warehouses with ventilation and fire suppression to protect vulnerable property and personnel.
What is trimethylamine?
Doesn't exactly roll off the tip of your tongue does it? While it might sound like a seedy precursor chemical found in Walter White's meth lab, trimethylamine is a common industrial chemical that acts a catalyst in the synthesis of chlorine, plant growth regulators and herbicides. Also known for its rank odor, trimethylamine helps in the production of chemicals used in cold storage and refrigeration. Millions of Americans unknowingly benefit from this crucial chemical compound everyday without a second thought. Today, thousands of residents in the Pacific northwest are learning a crash course in chemistry following news they were perilously close to this toxic substance. Altogether, the EPA noted seven violations while investigating Multistar's handling of trimethylamine as well as its failure to properly train employees on crucial operating procedures. Such oversights can prove costly for companies struggling to secure orders and get shipments out the doors. Costly penalties from civil courts not only degrade your company's ability to meet deadlines, but news of egregious shortcomings could deter future customers.
Prevent Disaster With Guaranteed Steel Protection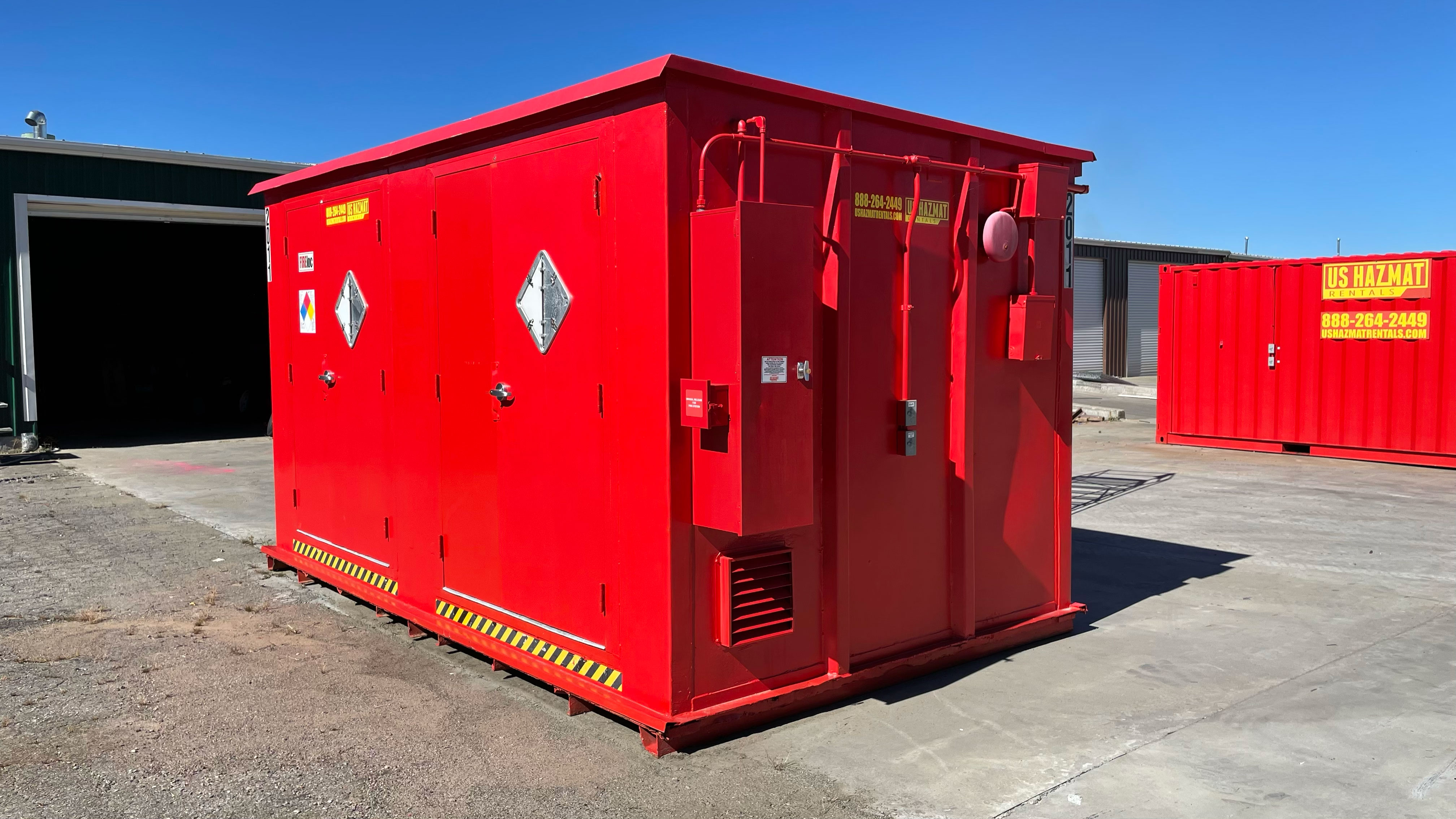 To their credit, the safety managers at the Washington company conducted a "worst-case scenario release" in May 2019 as part of a "hazard assessment required under federal law." Ultimately, that study estimates that more 900 people within a half-mile radius of the facility could be potentially exposed to dangerous toxins. Fortunately, none of the trimethylamine knowingly escaped from the facility. Trimethylamine is highly flammable and deadly. Continued onsite storage of the chemical without mitigation procedures jeopardizes the lives of workers and countless community members. As with all flammable materials, trimethylamine should be stored in closed containers in cool, well-ventilated areas away from combustibles. With the benefit of decades of experience to their credit, the knowledgeable building advisors at U.S. Hazmat Rentals can quickly assess your storage needs and produce compatible chemical storage options that will keep you free of fines and negative press.