Spill containment is one of the most important considerations when renting a chemical storage locker. Chemical spills and accidents account for the majority of hazardous material related incidents in the US. Environmental incursions and contaminations can pose serious threats to wildlife and municipal drinking water. Most of these attacks on our vulnerable ecosystem often go unnoticed. Unlike deafening explosions and long-lasting factory fires, industrial spills are silent in nature. The reverberating effects of chemical spills don't become evident until irreparable harm has been done. U.S. Hazmat Rentals' chemical spill containment systems can mitigate hazmat incidents and prevent small spills from becoming ecological disasters.
Chemical Spills Continue to Grow Nationwide
While the year is still relatively young, EPA officials have already responded to 50 chemical spills during the past three months. Several of the incidents, including the East Palestine train derailment, made national headlines. In that particular incident, 100,000 gallons of hazardous materials made its way into exposed topsoil and drinking water. Chemical spill containment will continue to be a vital component of hazardous material mitigation. Not only does lackluster storage practices negatively impact human health, but it can also result in hefty fines, not to mention the loss of profits that it takes to replace the expensive chemical.
Lack of Chemical Spill Containment Can Prove Deadly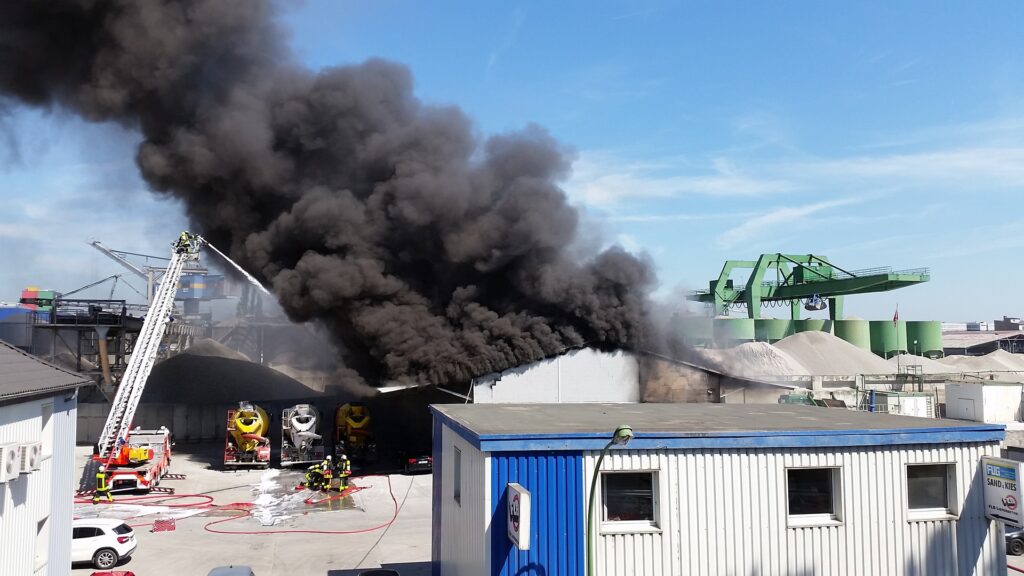 In Mt. Airy, N.C. earlier this week, a fire at a metal barn storage facility nearly reached cataclysmic proportions when an oil tank ruptured. Fortunately, hazmat response workers and firefighters were able to contain the spilled fuel from contaminating the city's water supply. If it were not for the quick-responding efforts of city firefighters, the small industrial fire could've turned into a national news event. Groundwater contamination can take decades to clean up and permanently stain the natural environment, as well as your company's reputation. Chemical spills typically start slow before growing into a steady stream of volatile despair. By the time the spill is noticed, it's far too late for corrective measures. Companies will then be subject to a litany of fines and bad press for years to come.
U.S. Hazmat Rentals Storage Lockers Can Siphon Off Dangerous Spills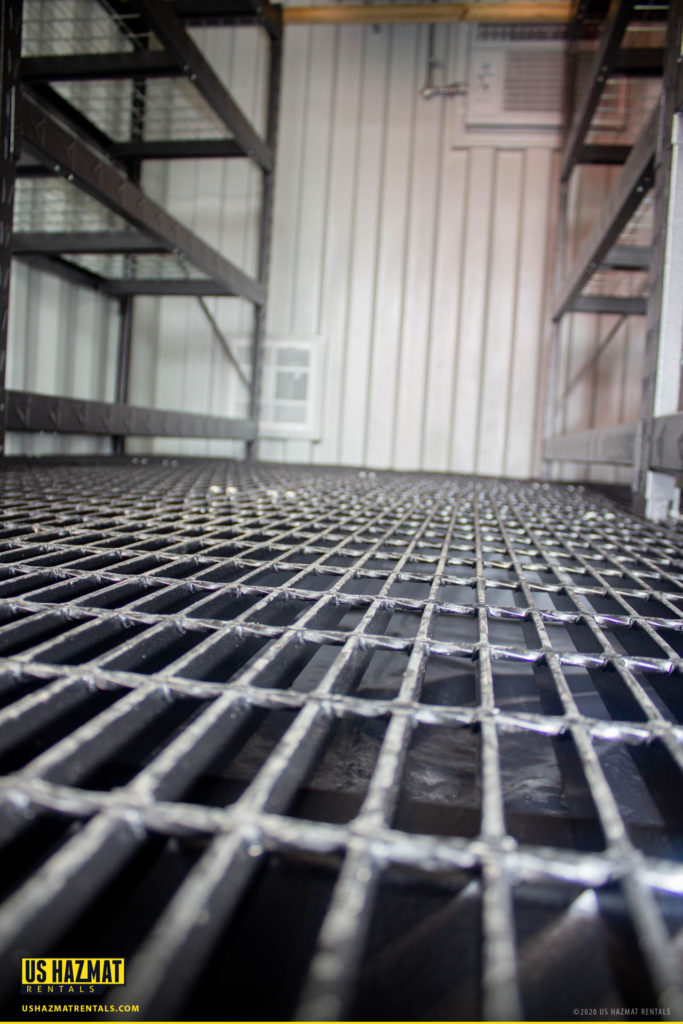 When it comes to chemical spill containment, prevention is your best stopgap against disaster. Each U.S. Hazmat Rentals' storage lockers is outfitted with an innovative continuous spill sump containment system. In the event of a spill, the hazardous material will simply fall through the grated floor system, which is pictured above, before settling in the sump beneath. The dangerous chemical will remain in the sump until it can be safely removed by hazmat clean-up crew. Solid steel welds prevent the material from leaking out of the storage locker and polluting the nearby topsoil and groundwater. Added measures, such as spill containment, can allow workers to concentrate on what matters most – padding the bottom line.