After decades of legal wrangling, the federal government will finally pass down legislation regulating PFAS or forever chemicals. What are PFAS? Known as forever chemicals due to their length of degradation, PFAS can be found in everything from nonstick pans and food packaging to fire-fighting foam. While common in modern manufacturing, forever chemicals can pose an inherent risk to the general population as they contain cancer-causing chemicals. Like everything else produced by modern manufacturing, PFAS eventually make their way into our water-systems, posing tremendous risk to the communities. Our chemical storage warehouses can provide simple, turnkey protection for PFAS chemical storage, so your company can remain compliant.
The Cost of Retroactive Protection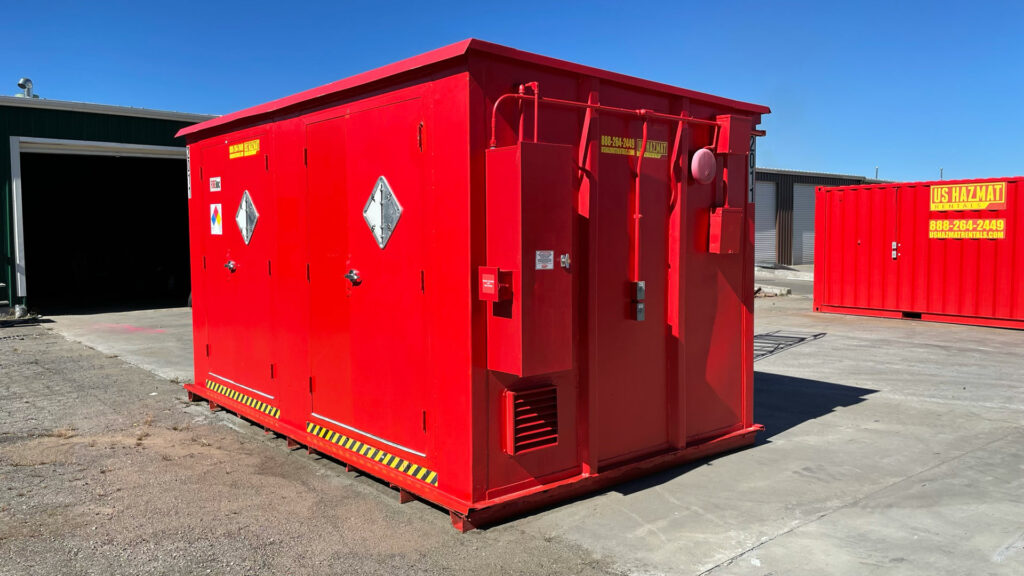 While the federal government's move to more closely monitor "forever chemicals" is being celebrated by environmentalists, the legislation has caught the ire of company shareholders who will have to foot the bulk of the costs for making sure PFAS don't make their way into our waterways. The American Chemistry Council, a prominent trade group advocating the concerns of larger chemical companies, called the move a "misguided approach" and scorned the EPA for the "billions of dollars in compliance costs" that will come with the new law. Still, the move was largely celebrated by several lawmakers and even actor Mark Ruffalo.
"My message to polluters is simple: after poisoning your workers and neighbors for decades, it is time to make our public health, not your profits, our top priority," Ruffalo said. "My message to communities devastated by PFAS pollution is equally simple: help is finally on the way."
Under the new law, the limits for acceptable levels of PFAS would be reduced to 4 parts per trillion, which is the lowest amount that can be reliably measured. Public water systems will now be tasked for monitoring the presence of these chemicals in drinking water. This will put added stress on smaller towns already operating on shoe-string budgets. And who do you think will be paying increases in taxes to account for the new water monitoring systems? That's right, taxpayers, including commercial businesses. Changes to PFAS monitoring could also change the way communities view larger companies wanting to relocate and bring jobs to their towns. "Is it worth the costs of bringing in new companies if they're going to overburden our infrastructure and costs us more down the road?" That's why all community stakeholders have a vested interest in ensuring our water supplies are protected and that our businesses remain chemically compliant with the latest laws.
U.S. Hazmat Rentals Can Keep You Compliant With Changing PFAS Chemical Storage Laws
Regardless of which side of the political aisle you fall on concerning PFAS chemical protection, chemical storage compliance should now be your top priority. Like the old saying goes, "you can't fight city hall." We don't see the EPA's new direction of forever chemicals changing, so your best move is to invest in compliant chemical protection to ensure your company isn't unintentionally unleashing these dangerous chemicals into the environment. We also understand that keeping up with the changing laws that impact chemical storage can be tedious to say the least. That's why our experienced building advisors spend hours researching new legislation concerning chemical storage. We are also well-versed in acceptable storage practices for any chemical imaginable. Just drop us a line and let us know about your chemical storage dilemma, and we will be happy to provide a steel-rated storage solution.